Organizers
The organizer of this event is Prof. Virginia Dignum and other consortium members in charge of the work package on AI Ethics and Responsible AI. The research in WP5 will deal with various ethical issues such as transparency, whether biases are pre- programmed, are unintendedly introduced by the algorithm, or are the result of disproportionate data.

About the event

In this virtual event, we'll discuss the issue of defining AI for regulatory and policy purposes. There is an increasing realisation that researchers, regulators and policymakers are struggling with identifying what exactly are they addressing, with views ranging from 'magic' to the whole of computing, from robotics to very narrow specific statistical techniques, which render any attempts at regulation or policy guidance quite useless.
The result of this event will a research brief proposing a definitional framework to inform the current discussion around AI regulation. Our primary focus are the current regulatory efforts at European Parliament and Commission, but we hope to be useful to a wider audience, including proposals that contribute to shaping education, auditing and industry views on AI.
Participation is free of charge, but registration is required in order to organise the round table discussions. Link to Zoom meeting will be sent prior to the event to all registered participants.
Programme
17:00‑17:30
Welcome, fire start presentations and  Q/A
Marko Grobelnik

There won't be any perfect definition of AI, but we urgently needed a 'good enough' one yesterday

Eva Kaili

EU approach to AI regulation

Catelijne Muller

TBA

Francesca Rossi

Can we really define AI?

Michael Wooldridge

When is an algorithm AI? And if we can't answer that, how can we regulate AI?

17:45‑18:45
Round table discussions

18:45‑19:00
Summary and conclusions
Meet the Speakers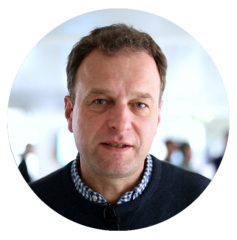 Marko Grobelnik is a researcher in the field of Artificial Intelligence. Marko co-leads Artificial Intelligence Lab at Jozef Stefan Institute, cofounded UNESCO International Research Center on AI (IRCAI), and is the CEO of Quintelligence.com. He collaborates with major European academic institutions and major industries such as Bloomberg, British Telecom, European Commission, Microsoft Research, New York Times. Marko is co-author of several books, co-founder of several start-ups and is/was involved into over 70 EU funded research projects in various fields of Artificial Intelligence. Marko represents Slovenia in OECD AI Committee (ONE AI), in Council of Europe Committee on AI (CAHAI), and Global Partnership on AI (GPAI). In 2016 Marko became Digital Champion of Slovenia at European Commission.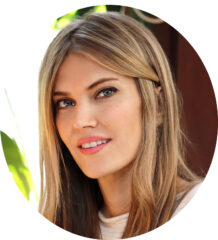 Eva Kaili is a Member of the European Parliament, part of the Hellenic S&D Delegation since 2014. She is the Chair of the Future of Science and Technology Panel in the European Parliament (STOA) and the Centre for Artificial Intelligence (C4AI), Member of the Committees on Industry, Research and Energy (ITRE), Economic and Monetary Affairs (ECON), Budgets (BUDG), and the Special Committee on Artificial Intelligence in a Digital Age (AIDA). Eva is a member of the delegation to the ACP-EU Joint Parliamentary Assembly (DACP), the delegation for relations with the Arab Peninsula (DARP), and the delegation for relations with the NATO Parliamentary Assembly (DNAT). In her capacity, she has been working intensively on promoting innovation as a driving force of the establishment of the European Digital Single Market. She has been the draftsperson of multiple pieces of legislation in the fields of blockchain technology, online platforms, big data, fintech, AI and cybersecurity, as well as the ITRE draftsperson on Juncker plan EFSI2 and more recently the InvestEU program. She has also been the Chair of the Delegation to the NATO PA in the European Parliament, focusing on Defence and Security of Europe. Prior to that, she has been elected as a Member of the Hellenic Parliament 2007-2012, with the PanHellenic Socialist Movement (PASOK). She also worked as a journalist and newscaster prior to her political career. She holds a Bachelor degree in Architecture and Civil Engineering, and Postgraduate degree in European Politics.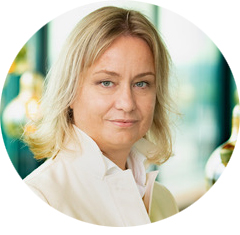 Catelijne Muller is President and co-founder of ALLAI, an independent organisation that promotes responsible development, deployment and use of AI. She is a former member of EU High Level Expert Group on AI, that advised the European Commission on economic, social, legal and ethical strategies for AI. She is AI-Rapporteur at the EESC and was Rapporteur of the EESC opinion on Artificial Intelligence and Society, the EESC opinion on the EU Whitepaper on AI and the EESC opinion on the EU AI Regulation (upcoming). From 2018 to 2020 she headed the EESC Temporary Study Group on AI and she is a member of the EESC Digital Single Market Observatory. She is a member of the OECD Network of Experts on AI (ONE.AI). She advises the Council of Europe on the impact of AI on human rights, democracy and the rule of law. Catelijne is a Master of Laws by training and worked as a Dutch qualified lawyer for over 14 years prior to committing her efforts to the topic of Responsible AI.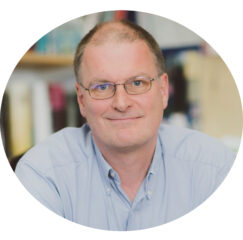 Michael Wooldridge, Oxford University
Michael Wooldridge (Oxford University) is a Professor of Computer Science and Head of Department of Computer Science at the University of Oxford, and a programme director for AI at the Alan Turing Institute. He has been an AI researcher for more than 30 years, and has published more than 400 scientific articles on the subject, including nine books. He is a Fellow of the Association for Computing Machinery (ACM), the Association for the Advancement of AI (AAAI), and the European Association for AI (EurAI). From 2014-16, he was President of the European Association for AI, and from 2015-17 he was President of the International Joint Conference on AI (IJCAI). 
Francesca Rossi (IBM)
Francesca Rossi is an IBM fellow and the IBM AI Ethics Global Leader. She is an AI scientist with over 30 years of experience in AI research,
on which she published more than 200 articles in top AI journals and conferences. She co-leads the IBM AI ethics board and she actively participate in many global multi-stakeholder initiatives on AI ethics. She is a member of the board of directors of the Partnership on AI and the industry representative in the steering committee of the Global Partnership on AI. She is a fellow of both the worldwide association of AI (AAAI) and of the European one (EurAI),
and she will be the next president of AAAI.