In collaboration with the Humane AI net project, the German Research Centre for Artificial Intelligence (DFKI), Telefónica, GSMA, The European Telecommunications Network Operators' Association (ETNO) and German Entrepreneurship organised a closed-door industry workshop which took place on 29 November 2022 in Munich, Germany to discuss promising artificial intelligence (AI) research areas for the telecommunications industry.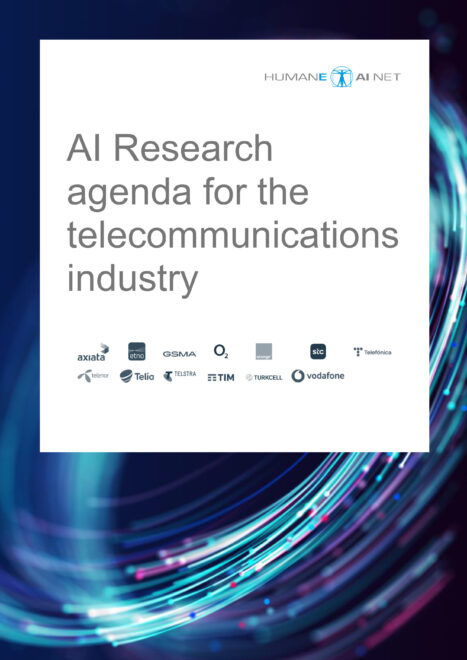 The objective of the workshop was to define the telecommunications industry research agenda in AI. More than 10 mobile network operators (MNOs) participated from Europe and from the rest of the world (Australia, Middle East) including Axiata, O2 Germany, Orange, stc, Telefónica, Telenor, Telia, Telstra, TIM, Turkcell and Vodafone, and they came together for two days to discuss what is needed from AI in the future.
During the workshop, the Humane AI net project explained the major trends in AI research. Then, several companies shared how they are using AI currently in their operations and business practises. Finally, the respective companies explained what AI capabilities they would be interested in for the future.
This last part has been the input for the telecommunications industry AI research agenda. The agenda is available in English and Spanish.